About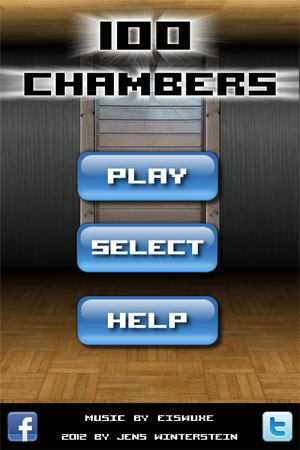 100 Chambers is the new mobile app for iPhone, iPod and iPad that features arcade-style mini-games, brain teasers, puzzles and more!  Hours of entertainment await with High Definition graphics, including several different theme levels and an original  soundtrack that will give you chills.
100 Chambers provides you with all the info you need to play the game – How To Play instructions, links to Download 100 Chambers and of course 100 Chambers Walkthrough and Cheats videos for every single level of the game.
Over the next few months, there will be constant free updates that feature new chambers and a heavy array of device features, used in the puzzles.
Our promise to you: NO ADS, NO PUSH NOTIFICATIONS
If you enjoy the game, please tell your friends and please provide feedback on any of the pages on our site.